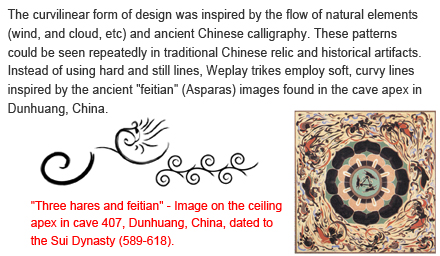 Our tricycles are designed for youngsters.
The unique streamline shape of the trike body and its comfortable seat can bring young children lots of fun and exercises.
Young children will be able to enhance their sense of balance, coordination and motor skills through riding the trike.
Red and yellow are traditional Chinese colors which represent fortune, happiness and luck. In addition, red is one of the primary colors, and a sign of caution.
That's the reason why the first phase of Weply trikes is all in red and yellow.
【Weplay Trikes】
It is firm、steady and durable.It is made by firm iron tube.
The design of wheel is seamless and closely knit. You don't need reinflat it because of the spacious wheel.
Whole trikes body is made by iron, and it won't fade or rust.
The handle and wheel are made by TPE, non-toxic and recycle.
It is not only suitable for the kindergarten with high used frequency, but also suitable for the family kids.